Vintage Guardian Ware Aluminum Roaster Dutch Oven with Glass Lid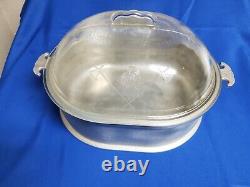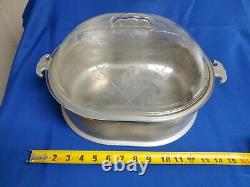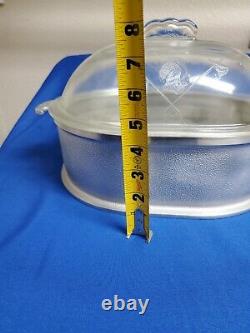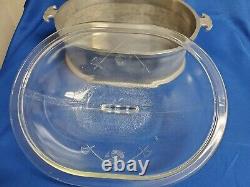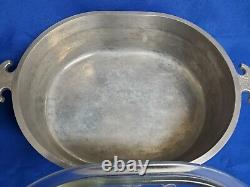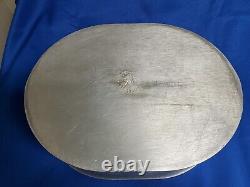 This vintage Guardian Ware Aluminum Roaster Dutch Oven comes with a glass lid and has a capacity of 4 quarts. It is compatible with both electric and gas stove types and has an oval shape with a flat bottom. The double handle design makes it easy to carry and the oven-safe feature allows for versatility in cooking. The item is made of aluminum with a surface coating and is 12 inches in length and 10 inches in width.
It is an original piece with no custom bundle and is not antique. The Guardian Service brand is known for its high-quality cookware. This item is perfect for any cooking enthusiast who wants to add a unique and functional piece to their collection.